The Chicago Blackhawks have a player on their roster who is fast developing a reputation for reckless play. He has been suspended several times for his antics and may quickly become a marked man on the ice both by opponents and the NHL Vice President on Player Safety, Brendan Shannahan.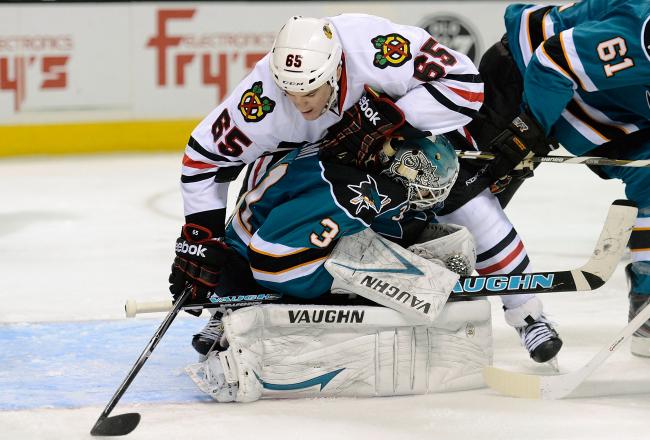 No, that player isn't Daniel Carcillo, though he has a rich history all his own in this area. That player is second-year forward Andrew Shaw.
Shaw, a fifth-round draft pick in 2011 who has made good with the Blackhawks, is a double-edged sword.
On one hand, Shaw brings an energy to the roster that absolutely cannot be denied.
After stunning the organization with a 12-goal, 11-assist effort in 37 contests in 2011-12, Shaw has continued to be a valuable member of this year's club. Through 17 games, he has three goals and three helpers. Last Friday, he had a goal in a 4-1 win over San Jose.
This past Friday, with the Sharks back in town, we got another look at the other side of the coin.